Hepworth Farms in Milton, N.Y. can be relied upon for fresh, safe, organically-grown scallions that are crisp with bright green tops and a firm, bright-white bulb at the base. Sweet, slightly crunchy with good onion-y flavor, they can be used raw for garnishing or for spicing up salads, stir-fries or sauteed dishes. Because we get them 24 hours out of the ground, all of Hepworth's scallions can be used right up to their green stalk tips.
Product Details:

Size: 24 CT
Country of Origin:

United States of America local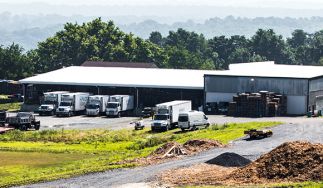 Established in 1818, Hepworth Farms is a seventh generation family-owned farm. Hepworth Farms grows about 400 varieties of vegetables, including about 100 varieties of tomatoes.
Today the certified organic farm is run by twin sisters Amy and Gail Hepworth alongside partner Gerry... Learn more about Hepworth Farms