Curly green tendrils that grown off snow pea plants with a strong pea flavor packed onto the delicate, lacey shoots. Lightly braise or steam, then float in light soups, or mince and mix with fresh ricotta to spread on crostini. Also delicious raw in salads. Locally and organically grown in Pennsylvania.

Product Details:

Size: 1 LB
Country of Origin:

United States of America local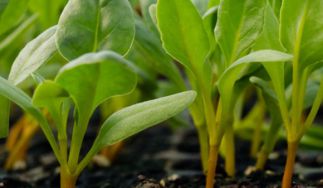 Husband and wife, George Brittenburg and Ola Creston, founded Taproot Farm in 2009 in Berks County, Pennsylvania. Farming was a natural fit for George and Ola, who have spent their entire adult lives fighting for social and environmental justice issues. So when George graduated college, he started...
Learn more about Taproot Farm