Greenhouse- grown on Long Island using certified organic and biodynamic cultivation. This pre-cut blend includes Lemon balm, Red mustard, Green fennel, Bronze fennel, Suehlihung, celery, Scarlet Frills Mustard, purple radish, Amaranth and kale.

Product Details:

Size: 8 OZ
Country of Origin:

United States of America local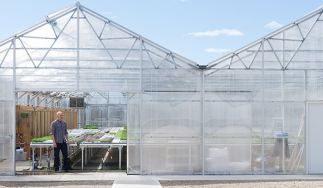 At Good Water Farms, we believe that a plant-based diet is the key to a healthier future — and that microgreens are central to this shift. When cultivated using biodynamic farming techniques, these versatile, tasty greens benefit both the planet and its inhabitants.
The first true... Learn more about Good Water Farms