Microgreens boast four to 40 times the vitamins, minerals and antioxidants, with 100% bioavailability and healing benefits on both physical and energetic levels. Baldor picks up these organic micros from Good Water Farms on the east end of Long Island every week, in packaging designed to maximize freshness and nutrient retention. Good Water farms grows all their micros biodynamically using regenerative soil methods. Cut the day before delivery for maximum freshness.

Product Details:

Size: 8 OZ
Country of Origin:

United States of America local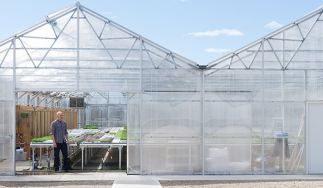 Good Water Farms believe that a plant-based diet is the key to a healthier future — and that microgreens are central to this shift. When cultivated using biodynamic farming techniques, these versatile, tasty greens benefit both the planet and its inhabitants.
The first true leaves... Learn more about Good Water Farms