More About This Product
Fairy Tale Eggplant are aptly named - they are so lovely they almost defy description. Petite and soft violet, they grow only up to 4 inches long and the smaller they are, the sweeter they taste. Fairy Tales have very few seeds and lack bitterness so they don't need to be salted and leached like most eggplant. You can also eat the tender skin which makes them much easier to work with in the kitchen. Slice and grill on a hot cast iron pan or griddle - they cook very quickly - and have a wonderful, mild flavor.
Product Details:

Size: 1/2 BSH
Country of Origin:

United States of America local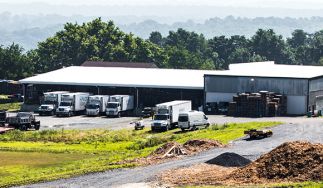 Established in 1818, Hepworth Farms is a seventh generation family-owned farm. Hepworth Farms grows about 400 varieties of vegetables, including about 100 varieties of tomatoes.
Today the certified organic farm is run by twin sisters Amy and Gail Hepworth alongside partner Gerry... Learn more about Hepworth Farms
Product Unavailable
Select a Substitute item below
HEPWORTH FARMS
Organic Fairy Tale Eggplant
ZEGG4