More About This Product
Owners George and Ola believe deeply in the power of organic natural farming practices and building a community of people who respect the land, the farmers who work the fields, and the customers who invest in the health of their families and the planet. Their certified organic farm in Shoemakersville, PA also came to our attention because their crops look and taste great. Eggplant is best used right away. Taproot's firm, glossy-skinned Italian eggplant heavy in the hand and here in our warehouse a day after picking.
Product Details:

Size: 25 LB
Country of Origin:

United States of America local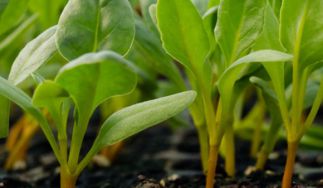 Husband and wife, George Brittenburg and Ola Creston, founded Taproot Farm in 2009 in Berks County, Pennsylvania. Farming was a natural fit for George and Ola, who have spent their entire adult lives fighting for social and environmental justice issues. So when George graduated college, he started...
Learn more about Taproot Farm