More About This Product
Harvested as juvenile pods, these snow peas are truly originals. No two pods are alike with every one displaying a unique maroon speckling as if hand painted by the sun. The variegated, playful coloring makes them an imaginative addition to any plate. Tender and sweet as well as pretty, they are bound to impress.

Product Details:

Size: 1 LB
Country of Origin:

United States of America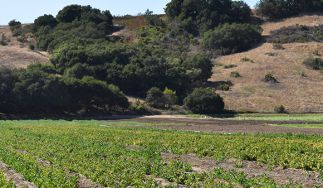 When it comes to all things Snap Pea, that seed starts with Dr. Calvin Lamborn, known as the father of the Snap Pea. As a young breeder, with a PHD in plant virology and a keen curiosity that led him to cross a rogue garden pea with a snow pea - Calvin Lamborn created the seed for what we now know...
Learn more about Calvin's Peas
Product Unavailable
Select a Substitute item below
CALVIN'S PEAS
Lamborn Petite Speckled Snow Peas
PS2L