Heron Farms is the worlds first indoor saltwater hydroponics farm. Instead of straining freshwater supplies we tap into the planets most abundant natural resource, seawater, to grow healthy produce year-round. Sea Beans are a crisp, nutrient dense, and salty vegetable closely related to spinach. They can be used in any dish as a healthy and sustainable salt replacement, garnish, or even eaten raw!
Product Details:

Size: 1 LB
Country of Origin:

United States of America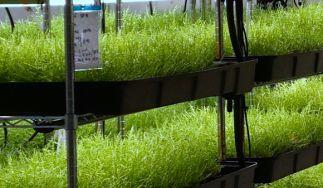 Heron Farms is the world's first vertical saltwater farm growing halophytes in Charleston, SC. We pride ourselves on building a different kind of food company, one that gives back to the planet instead of simply taking from it. Our mission is to create a sustainable agricultural system rooted...
Learn more about Heron Farms