Pioppinos are still more popular in Italy than they are here, but are steadily catching on with chefs.
They have a delicate, nutty flavor and somewhat firm, meaty texture given their small size.
Pioppinos pair great with cream sauces to serve over pork, chicken or pasta.
They're also nice stir fried, braised and added to salads, or cooked into risotto, casseroles, sauces and soups.

Product Details:

Size: 3 LB
Country of Origin:

United States of America local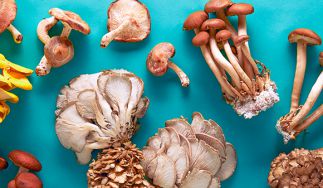 Started in January of 2013, the RI Mushroom Co., LLC is a growing and dynamic company that cultivates exotic mushrooms. Located in West Kingston, RI, they have created the ideal growing environment for mushroom propagation. By maintaining a humidity level of over 95% and a constant, cool... Learn more about Rhode Island Mushroom Co.