Ramps sprout domestically in swampy areas throughout the eastern U.S. They have an exciting, spicy, garlicky flavor with succulent green leaves and a tiny white bulb. Ramps make a bold statement raw in salads, becoming more mild and sweet when served grilled or sauteed.
Product Details:

Size: 4 OZ
Country of Origin:

United States of America local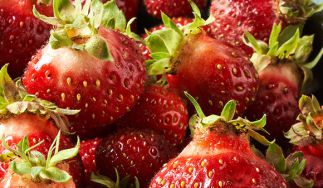 Rick Bishop, of Mountain Sweet Berry Farm, has been a fixture at the NYC Union Square Greenmarket since the mid 1980's. He's been credited with playing an early and important role in getting city chefs to cook upstate ingredients, particularly those grown on his Catskills farm. His...
Learn more about Mountain Sweet Berry Farm