Baby kale is one of those super delicate greens that tend not to travel well. When coming from the west coast in winter, it often yellows in transit. We pick up from Satur Farms on the north fork of Long Island several times a week throughout summer so it is always fresh and vibrant green. Baby kale is tender and delicate - great for the salad bowl - but still a nutritional powerhouse.

Product Details:

Size: 3 LB
Country of Origin:

United States of America local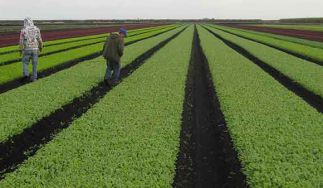 Consider Satur Farms owners Chef Eberhard Müller and his wife Paulette Satur the "salad specialists." They grow the finest baby leaf and leafy greens on their 160 acres of sandy loam soil in Long Island, NY. During winter months, they grow in the mild Florida climate to allow for...
Learn more about Satur Farms