Spicy-sweet basil flavor concentrated in tiny, one inch leaves; also makes a fragrant tabletop garnish.

Product Details:

Size: 8 OZ
Country of Origin:

United States of America local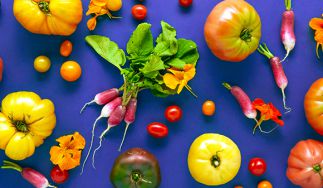 Eckerton Hill Farm has its origins on the rooftop of a Brooklyn brownstone, where owner Tim Stark started his first tomato seedlings 15 years ago. It started with 3,000 tomato plants and 1,000 chili peppers at his apartment building. Eighteen years ago, on a shoestring budget, he finally...
Learn more about Eckerton Hill Farm