La Milpa De Rosa bakes their traditional nixtamal tortillas every day in Yonkers, NY, using fresh, 100%, real whole-grain corn and natural ingredients. Milpa la Rosa employes the traditional Mexican nixtamalization process, which yields a tortilla with strong corn flavor. They use these same wonderfully fragrant tortillas to slice into chips and fry in non-GMO corn oil. They're super-crispy and crunchy and intensely corny!
Product Details:

Size: 10 X 1 LB
Country of Origin:

United States of America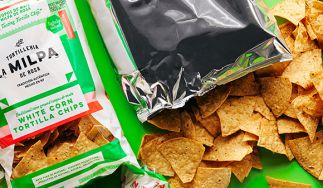 La Milpa Tortillas is committed to bringing the highest quality Nixtamal products to the North East. La Milpa cooks and grinds Non-GMO corn six nights a week to ensure that chefs, restauranteurs, and home cooks have access to this celebrated culinary tradition. Masa Pura.100% Nixtamal. Hecho en...
Learn more about La Milpa De Rosa