There is beauty in simplicity, and good things come in threes. This unique blend of Mango, Blackberry, and Coconut Water is designed to hit that magical balance of heavenly natural flavor and unforgettable texture. It's also very satisfying to say Blango Tango after every swig.

Product Details:

Size: 6 X 12 OZ
Country of Origin:

United States of America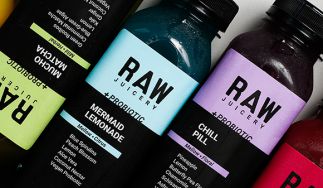 Born in Los Angeles in 2013, Raw Juicery began at the local farmer's market level with function-forward juices using the highest quality ingredients and unmistakable recipes. Between our carefully curated list of worldwide suppliers, strict adherence to "cold-only" processing methods, and expert...
Learn more about Raw Juicery