More About This Product
Guaranteed fresh 2 days from delivery.

Chef Marco Canora's market-driven Tuscan-American restaurant, in the heart of the East Village, is committed to serving REAL food that tastes, looks and smells DELICIOUS. This home cooking kit includes a pork ragu made with red wine, soffritto, garlic, rosemary, and sage plus two meatballs in house tomato sauce. Mix and match the ragu and meatballs with two half pounds each of house-made maccheroni and radiatore pastas.

Meatballs & Sauce
ALLERGENS: dairy, nightshade, allium
* Gluten-Free
Product Details:

Size: SERVES 2-3
Country of Origin:

United States of America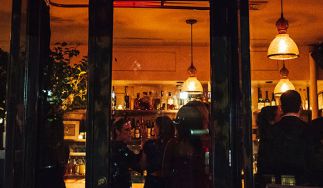 Hearth is the East Village farm-to-table restaurant from Chef Marco Canora, recipient of the James Beard Award for Best Chef NYC 2017. Chef Canora's cuisine, with a nod to Tuscany, employs seasonal, locally-sourced ingredients that taste, look, and smell delicious. Vegetables are crowned supreme on...
Learn more about Hearth Restaurant
back
BBOXRS4

This product requires a 2 day lead time. Please be sure to place your order 2 days before your desired delivery date.