More About This Product
Our steamers are soft-shell clams harvested from tidal mudflats, along the coast of Maine. Since steamers live in the mud and shells gap a little, they're known for holding onto sand, mud, and grit. To purge them, rinse a few times and cover with cold water that you've first mixed with good pours of salt and cornmeal. Let sit refrigerated for a 1-2 days and rinse again. The clams will have purge almost all their sand in the bowl. Please note: Steamers can't be eaten raw; steam in an inch of boiling water for 5-10 minutes, just until they open. Strain the broth into a bowl, and serve the clams alongside the broth and melted butter for dipping. To eat, pull back and remove the membrane from tails, dip first in the broth to remove residual grit, then dip in butter. Steamers are also the clam of choice for making battered and fried clams as they easy to shuck raw.
Product Details:

Size: 5 LB
Country of Origin:

United States of America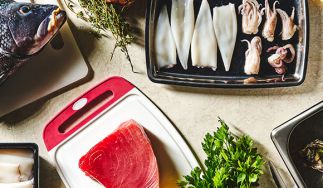 Pierless Fish, Brooklyn's premier fresh seafood purveyor, has proudly supplied New York City's top chefs and restaurants with the highest quality fish and shellfish for over a decade. Founded in 1999 by Long Island native Robert "Bobby" DeMasco, Pierless has from the start...
Learn more about Pierless Fish
back
SFCLA03

This product requires a 2 day lead time. Please be sure to place your order 2 days before your desired delivery date.