Chefs throughout the country have discovered the unique flavor profile of our irregularly sliced Applewood Smoked Magret Duck Breast. Slowly marinated in salts and sugars then bathed in our legendary, natural applewood smoke, the rich, unique flavor enhances any presentation.

Product Details:

Size: 4 LB
Country of Origin:

United States of America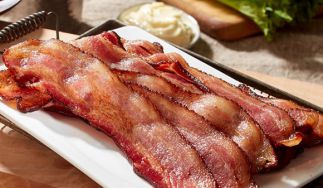 North Country Smokehouse has been handcrafting artisanal smoked meats for more than a century. Today, North Country Smokehouse sits on the same piece of lush New England countryside where they have been doing business for the last 100 years. Their authentic charcuterie features traditional cure...
Learn more about North Country Smokehouse