Applewood Smoked Boneless Chicken Breast from North Country Smokehouse is fully cooked and ready to use. These plump chicken breasts are marinated in an old-fashioned brown sugar cure, then slow-smoked in small batches over applewood fires. The result, which is lean, yet flavorful, challenges preconceived notions about how succulent and rich breast meat can be.
Product Details:

Size: 2 X LB
Country of Origin:

United States of America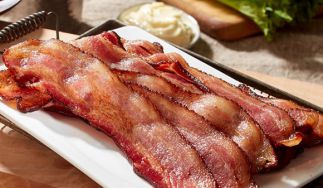 North Country Smokehouse has been handcrafting artisanal smoked meats for more than a century. Today, North Country Smokehouse sits on the same piece of lush New England countryside where they have been doing business for the last 100 years. Their authentic charcuterie features traditional cure...
Learn more about North Country Smokehouse