Not only are Joyce Farm's chickens beautifully and humanely raised - naked and outdoors - they are meaty, clean, sweet, tender, and utterly delicious. We're hooked. Raised on small family farms in the US, all-natural, nothing added ever, no antibiotics, no hormones or steroids, no growth stimulants, no animal by-products.
Product Details:

Size: LB
Country of Origin:

United States of America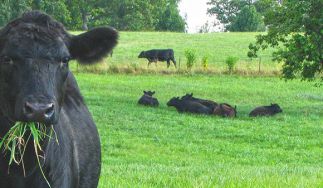 Joyce Farms is a family company in North Carolina, specializing in poultry, beef, pork, and game with robust, natural flavors that far exceed what is available from modern agriculture and commercial factory farming. Their slogan – "Welcome Back to Flavor®" supports...
Learn more about Joyce Farms