After traveling around the world and learning from the best Peking Duck Masters, Dr. Joe Jurgielewicz and Son have made Americas Tastiest Duck now available in a D.I.Y. (do it yourself) Peking Duck Meal Kit. Each meal kit has a dry aged, Peking Style, 7 pound duck that is ready to cook in a few easy steps. Each kit will feature 15 bao buns and a 20 OZ. bottle of hoisin sauce. Just add cucumber slices and/or scallions for garnish and create a world famous Peking Duck Dish in your restaurant or home kitchen.
Product Details:

Size: SERVES 4-6
Country of Origin:

United States of America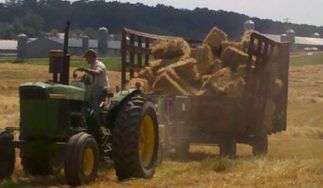 Dr. Joe Jurgielewicz and Sons have been in the duck breeding industry since 1984. Dr. Joe is a veterinarian trained at Cornell University and the only vet-doctor in this country who is also a duck farmer. Although the Jurgielewicz name goes way back in the Long Island Pekin duck farming...
Learn more about Joe Jurgielewicz and Son, Ltd.