Joyce Farms is highly regarded for their sustainable agricultural practices, for their strict sanitation policies and commitment to all-natural breeding techniques, and for source verifying to family farmers.
This is the beef we have ground and shaped into patties by Wonder Meats in Carlstadt, N.J., known for decades as the leading manufacturer of fresh ground beef and hamburgers. They are the first choice for chefs around the country because of their strict adherence to an old fashioned process - using a low-pressure chopping machine instead of grinding for better taste.
Product Details:

Size: 27 X 6 OZ
Country of Origin:

United States of America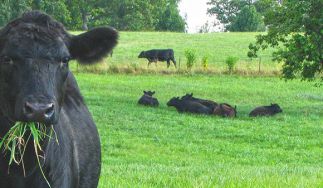 Joyce Farms is a family company in North Carolina, specializing in poultry, beef, pork, and game with robust, natural flavors that far exceed what is available from modern agriculture and commercial factory farming. Their slogan – "Welcome Back to Flavor®" supports...
Learn more about Joyce Farms