More About This Product
Well suited for grilling or pany frying, the Sirloin Coulotte is the most well marbled part of the top sirloin. Can be utilized whole as a roast, cut into steaks, or cubed for kabobs or stir-fry applications.
Product Details:

Size: 6 X LB
Country of Origin:

United States of America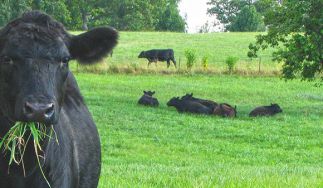 Joyce Farms is a family company in North Carolina, specializing in poultry, beef, pork, and game with robust, natural flavors that far exceed what is available from modern agriculture and commercial factory farming. Their slogan – "Welcome Back to Flavor®" supports...
Learn more about Joyce Farms
Product Unavailable
Select a Substitute item below
JOYCE FARMS
Grass Fed Beef Coulette
MEBE3Q