Arriving from our Amish farmer-friends in Lancaster Valley, PA, these juicy, crunchy little turnips are picked young and are delightful sliced raw in salads. You can also mellow their bittersweet flavor by braising them in a little chicken stock. The tops are also delicious braised and, if in good shape, should never be discarded as they are full of nutrients.
Product Details:

Size: 12 CT
Country of Origin:

United States of America local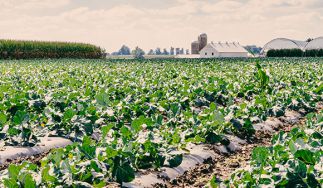 Lancaster Farm Fresh Cooperative (LFFC) is a non-profit organic farmer's cooperative of about 100 small scale farmers working 350 acres in Lancaster County, Pennsylvania. They focus on creating healthy, high quality foods from their strictly maintained and enriched soils on their family...
Learn more about Lancaster Farm Fresh