This variety is unusal because both the skin and flesh are colored. This means, unlike many blue potatoes, it doesn't turn grey after boiling. They're great for boiling, baking, mashing, or for brightly colored salads.
Product Details:

Size: 10 LB
Country of Origin:

United States of America local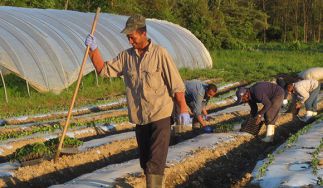 After working in the dairy division at Cornell Cooperative Extension for six years, Zaid Kurdieh and his wife Haifa decided to open their own certified organic farm in 1998. Starting with just a half acre behind their house, their vision of supporting the community has become a reality and now they...
Learn more about Norwich Meadows Farm