More About This Product
Organic Minnneola tangelos are a natural hybrid of a Dancy tangerine and Duncan grapefruit and peak in January. They're on the large side, easy to peel, and distinguished by a distinctive top-knot or bell-shaped stem. Minneolas fairly burst with abundant, aromatic juice and have hints of musky, tropical flavors. Grown by Buck Brand, a small, organic, family-owned ranch in Porterville, California. All Buck Brand fruit is picked to order, never waxed, and delivered within days of harvest, not weeks.
Product Details:

Size: 56-64 CT
Country of Origin:

United States of America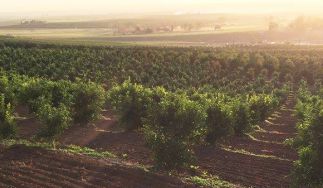 Buck Brand from Deer Creek Heights Ranch offers a unique and expansive array of organic, specialty citrus for the culinary master or the snacking professional. Everything under the Buck Brand label was hand selected by a citrus aficionado looking to share his love of citrus with the world. Because...
Learn more about Deer Creek Heights Ranch