Erase those overindulgent nights. This low-glycemic lavender lemonade gets its striking black color from Activated Coconut Charcoal, used to absorb toxins in your body- a perfect hangover cure. Notes of French Lavender essential oil enhances calm and promotes a better night sleep. Each bottle contains 1 Billion Living Vegan Probiotics for a healthy gut and microbiome and coconut nectar which is a sustainable sweetener that is fructose-free and mineral-rich.

Product Details:

Size: 6 X 12 OZ
Country of Origin:

United States of America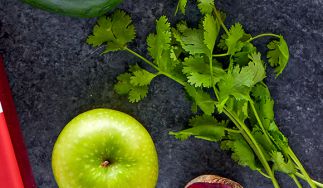 Born in Los Angeles in 2013, Raw Juicery began at the local farmer's market level with function-forward juices using the highest quality ingredients and unmistakable recipes. Between our carefully curated list of worldwide suppliers, strict adherence to "cold-only" processing methods, and expert...
Learn more about Raw Juicery