Morro Bay Avocados are solely grown in San Luis Obispo County, the northernmost avocado growing region in California. These avocados are supremely rich and creamy with exceptionally high oil content. The superior eating experience is due to the cooler production climate that slows the trees metabolism and in turn the fruits maturing process. In some cases, Morro Bay Avocados have hung on the trees up to 18 months! Morro Bay Avocado growers take pride in this unique late season crop of avocados. Fall is the best time to enjoy these California hass avocados at their peak.
Product Details:

Size: 48 CT
Country of Origin:

United States of America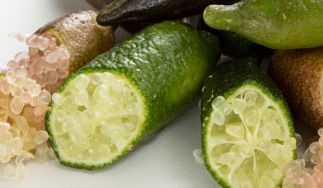 Shanley Farms is a California-based fruit company, run by father and daughter team Jim Shanley and Megan Warren, with the shared purpose of delighting and exciting food lovers and culinary adventurers with their truly unique produce products. In 1998 Jim retired from a career in commodities trading...
Learn more about Shanley Farms