Because these ducks are fatter than most, and prized for their plump, ultra-tasty meat, Pekin ducks are sought after by Asian chefs. Joe Jurgielewicz and Son's ducks are raised in clean barns with mesh floors that have air flowing throughout and are fed a homemade, home-grown corn and oat feed. Dr. Joe Jurgielewicz is a Cornell-trained veterinarian who is also a renowned Pennsylvania duck farmer.
Product Details:

Size: 2 X LB
Country of Origin:

United States of America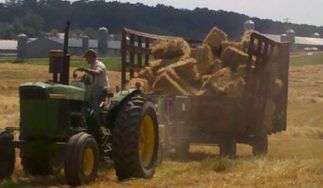 Dr. Joe Jurgielewicz and Sons have been in the duck breeding industry since 1984. Dr. Joe is a veterinarian trained at Cornell University and the only vet-doctor in this country who is also a duck farmer. Although the Jurgielewicz name goes way back in the Long Island Pekin duck farming...
Learn more about Joe Jurgielewicz and Son, Ltd.