More About This Product
These large organic brown eggs come from The Farmer's Hen, a second generation family-owned and operated company, that in free-range, organic, and pasture-raised fresh shell eggs.
Product Details:

Size: 18 CT
Country of Origin:

United States of America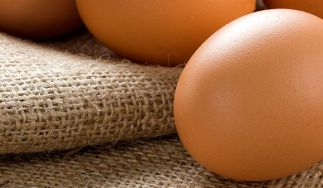 CMC Food, Inc is the parent company of The Farmer's Hen brand of fresh shell eggs. CMC is a 2nd generation, family owned and operated company. We specialize in Free Range, Organic, and Pasture Raised fresh shell eggs. The Farmer's Hen is focused on the sustainability of small, local family farming...
Learn more about The Farmer's Hen
Product Unavailable
Select a Substitute item below
THE FARMER'S HEN
Free Range Organic Brown Eggs
EGGS7EA