Rich, thickCabot Sour Creamis a cooking staple no kitchen should be without. Ideal for cooling off spicy snacks or adding creaminess to savory dishes. Stir it into a hearty bowl of tomato soup, dollop it atop a spicy burrito, or make an epic nacho platter with all the trimmings.
Product Details:

Size: 1 LB
Country of Origin:

United States of America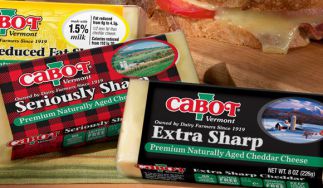 In 1919, farmers from the Cabot area joined forces to turn their excess milk into butter and market it throughout New England. Ninety-four farmers jumped on board and purchased the village creamery which was built in 1893. In 1930 the company hired its first cheesemaker and cheddar...
Learn more about Cabot Creamery