Demkota is renowned for processing top-quality angus beef products in an ultra-modern South Dakota facility. Their traceability, spacious layout, and the superior marbling genetics of their cattle will satisfy the most discriminating carnivores. The Angus breed of cattle is known for even marbling and fine muscle fibers and their tenderloin boasts exceptional flavor and tenderness.
Product Details:

Size: 2 X LB
Country of Origin:

United States of America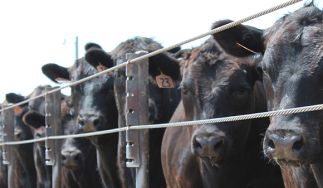 At DemKota, we provide our customers, locally and around the world, with elite products by sourcing our cattle from our neighbors: ranchers and feedlots located in the heartland. We strive for quality in every cut of beef, through sustainable farming, cattle feeding and harvesting practices...
Learn more about DemKota Ranch Beef