Coach Farm, Pine Plains, NY
As Fresh As It Gets.™
About Coach Farm
Faithful to the traditional methods of the French farmstead cheesemaker, Coach Farm turns out authentic, artisanal goat cheeses that were once found only in the remote villages of France.
Located in a small Hudson Valley village, just two hours outside of New York City, Coach Farm has over 900 French Alpine dairy goats, born and raised the farm. The small, white-tiled creamery connects directly to the milking parlor.
Since they were first introduced almost twenty years ago, Coach Farm cheeses have won many competitions and awards and have gained wide recognition and a large, loyal following.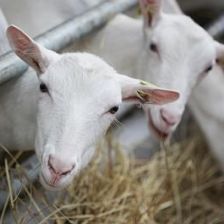 Each of our goats has her own name and her own distinct personality.

Coach Farms
IN SEASON NOW
From Coach Farm
EXPLORE THE WORLD OF BALDOR