Cisco Brewers, Nantucket, MA
Nice Beer, If you can get it.
About Cisco Brewers
Nice beer, if you can get it.
We'll make sure you can!
Nantucket Vineyard was the first arm of our business opening in the early 1980's as a small project of the Long Family. After a few years, winery employees ended up falling in love with the wine and each other, and voila! – Cisco Brewers was born on the Hudson's stovetop in 1995. Whispers of a brewery floated on the Nantucket wind, catching the ear of a few people, including a Mr. Harman. Using the previously tested and proven formula of starting a business from another business, Winery and Brewery employees enjoyed a few glasses / pints (respectively) together and hatched the idea for Triple Eight Distillery in 2000. All three businesses are constantly evolving, and we now produce a wide variety of world-class wines, beers, and spirits. Come out and enjoy our Nantucket haven - be sure to bring the entire family and your furry friends.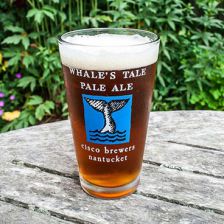 "Cisco Brewers has been brewing high-quality, craft brews since 1995 on Nantucket Island & most recently in Portsmouth, NH.
Come grab a pint in our beer garden or grab a pack for the beach; summer is only a sip away."

Cisco Brewers
CUSTOM HARVEST PRODUCTS
CISCO BREWERS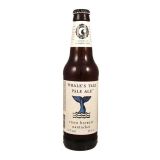 back
ALCAB097

This product requires a 5 day lead time. Please be sure to place your order 5 days before your desired delivery date.
EXPLORE THE WORLD OF BALDOR