5 Ingredients That Make Us Proud to Be American
Just in time for 4th of July weekend, we have a round-up of our 5 top ingredients that make us proud to be American! Check them out.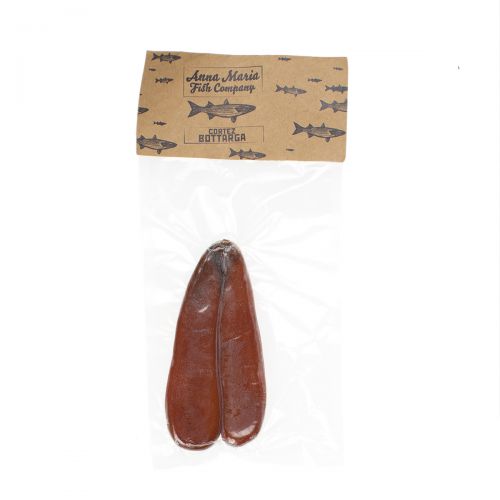 Where: Cortez, FL
What: This traditional grey mullet bottarga (bottarga de muggine, if you're feeling fancy) is handmade using the same methods that fishermen have for centuries. The mullet is fished with hand-cast nets and brought to the dock within hours. The roe is immediately harvested, salted, pressed and set to dry resulting in some of the highest quality bottarga on the market.
Why: Cortez, Florida native Seth Cripe started making bottarga in 2007 to support his friends' and family's fisherman lifestyle. Armed with the knowledge that his village exported major quantities of grey mullet to Europe and Asia, he made it his mission to start processing bottarga domestically. Nine years later, his "poor man's caviar" has won accolades among chefs like Christopher Kostow of Meadowood and is the most environmentally sustainable option on the market.
Young Mixed Head Lettuces, Norwich Meadows
Where: Norwich, NY
What: This mix of organically grown young lettuce heads will change throughout the growing season. Eating it has reminded us of how lettuce is supposed to taste.
Why: Because, like most of us, Norwich Meadows farmer Zaid Kurdieh came from an immigrant family who passionately took up the work of making America his home. His intense love of the land can be seen in his growing philosophy and stewardship of the soil.
Mangalista Lardo, Salumeria Biellese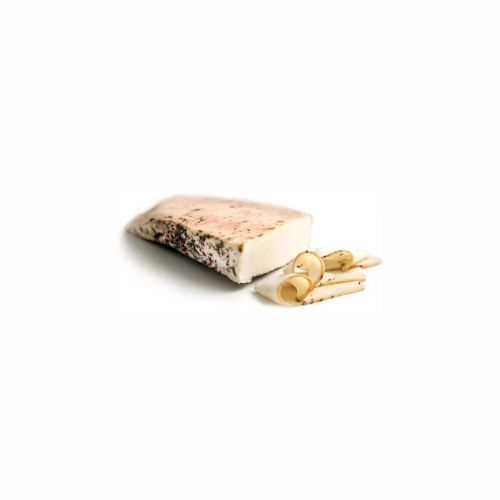 Where: New York, NY
What: This lardo is cured using a heritage Austrian pig breed in the famed style of Lardo di Colonnata inTuscany. Despite all the European-sounding words in the prior sentence, it is 100% American down to the Mangalista fatback.
Why: Salumeria Biellese has been making traditional Piedtmontese charcuterie since the early 20th century, but in 2002 the business was almost wiped out by new regulations introduced by the USDA. The regulations had an industrial producer in mind and were impossible for small operations to implement. Instead of lying down, owner Marc Buzzio enlisted a team of Chicago scientists to demonstrate that his centuries old method of dry-curing salami created a product that was completely safe for consumption. If that's not the American rebel spirit, we don't know what is.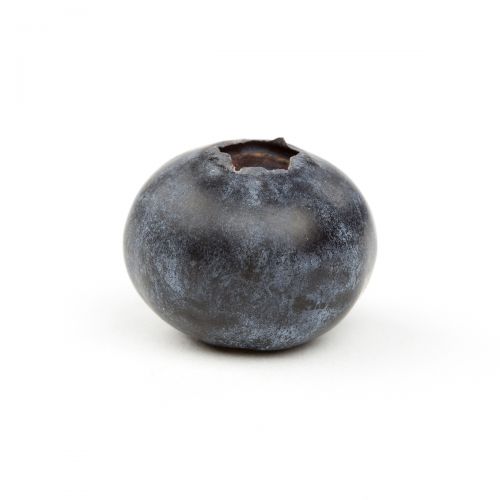 Where: Hammonton, New Jersey
What: The first of the local blueberries are now available from New Jersey. They should be around from now through August.
Why: When blueberries get this close to home, its cause for celebration. Large and firm berries with good bloom and deep blueberry flavor, they don't get any better than this. We get deliveries every day of the week from the farmers at Diamond and Winner's Circle.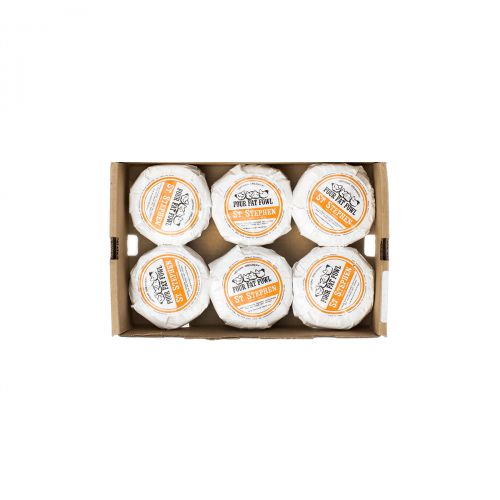 Where: Stephentown, NY
What: A bloomy rind cheese made with Jersey cow's milk and cream. The earthy rind gives way to buttery, milky nuttiness. It's pretty much a perfect cheese.
Why: Because the owners of this farmstead cheese operation are building a business from the ground up, while staying conscientious of their community. Their goal is to scale, while maintaining their dedication to quality and local sourcing. Their name was even inspired by a benevolent Dutch colonialist in the Hudson Valley who gave long-term tenants on his land "four fat fowl" a month.